Indeed, travelling in Japan is remarkably comfortable, even with the language barrier thrown in – but it's never familiar. Staying in a ryokan (traditional Japanese inn) is marvelously different from staying in a chain hotel. Sitting in a robe on tatami mats eating raw fish and mountain vegetables may not be how you dine back home, but it is unforgettably delicious.
Perhaps more than any country on earth, Japan makes you think. It is a country that took a good, hard look at the West and said 'We'll take your technology, but we're keeping our culture'. It was never extensively missionised or colonised. It practices an ancient animist/pantheist religion while pushing the boundaries of modern technology. It is a country where tens of millions of people can cram into crowded cities without ever losing their temper.
Without a doubt, the best times to visit Japan are the climatically stable seasons of spring (March to May) and autumn (September to November).
Spring is the time when Japan's famous cherry trees (sakura) burst into bloom. Sometime in March, the sakura zensen (cherry tree blossom line) advances northward, usually passing the main cities of Honshū in early April. Once the sakura bloom, their glory is brief, usually lasting only a week.
Autumn is an equally good time to travel, with pleasant temperatures and soothing colours; the autumn foliage pattern reverses that of the sakura, starting in the north sometime in October and peaking across most of Honshū around November.
Travelling during either winter or summer is a mixed bag – midwinter (December to February) weather can be cold, particularly on the Sea of Japan coasts of Honshū and in Hokkaidō, while the summer months (June to August) are generally hot and often humid. June is also the month of Japan's brief rainy season, which in some years brings daily downpours and in other years is hardly a rainy season at all.
DAY WISE ITINERARY
Welcome to Tokyo!
From Narita Airport you will be picked by our representative. Using your Limousine Bus Coupon take the Limousine Bus to the Hotel. (90 min). Accommodation is a two walk from Shinagawa Station - the ideal place to stay for its convenient location and access to a wide range of restaurants and shops.
This morning you will be collected from the Hotel at 07:50am for your Tokyo Morning Tour. Your tour will disband in the Ginza shopping district at approximately 1:00pm.
You will be guided by an English-speaking Japanese local and transported by coach to the following sites: Tokyo TowerMeiji, Shrine Akasaka Guest House, National Diet, Imperial Palace East, Ginza Shopping District (Drive through) Stroll at Ginza area.
Post tour, make your way to the closest JR Yamanote Line train station and board a local train to JR Akihabara Station. To most foreign visitors Akihabara is known as Electric Town due to its rank as the world's largest electrical equipment town.
Only one JR Yamanote Line train stop north of Akihabara is the Ameyoko Ueno Market. The long market lanes run from JR Okachimachi Station to JR Ueno Station.
In the evening return to JR Shinagawa Station on the Yamanote Line local train.
Today, activate your 7 Day Japan Rail Passes at the Japan Rail Travel Service Centre within Shinagawa Station. Board the Shinkansen Hikari bullet train to JR Nagoya Station (1.5 hrs). Within the station change trains and board the Limited Express Hida train to JR Takayama Station (2 hrs 20 min). This magnificent train journey through the Japan Alps (often compared to the Alps of Europe) will be one of the highlights of your trip to Japan.
Hida Takayama is a traditional medieval town located in the mountains of Gifu Prefecture. Most of the attractions are concentrated in the old part of town, within minutes of each other.
Enjoy an afternoon stroll around this museum like town with a number of attractions including a variety of small museums devoted to traditional crafts embodying the town's long-standing tradition of fine craftsmanship. Visit the old private houses that lie in the area between Miyagawa River and the famously lush and picturesque Shiroyama Park. This quiet residential area has shops selling traditional wares, antique shops Japanese-style inns, sake breweries and restaurants serving local specialities.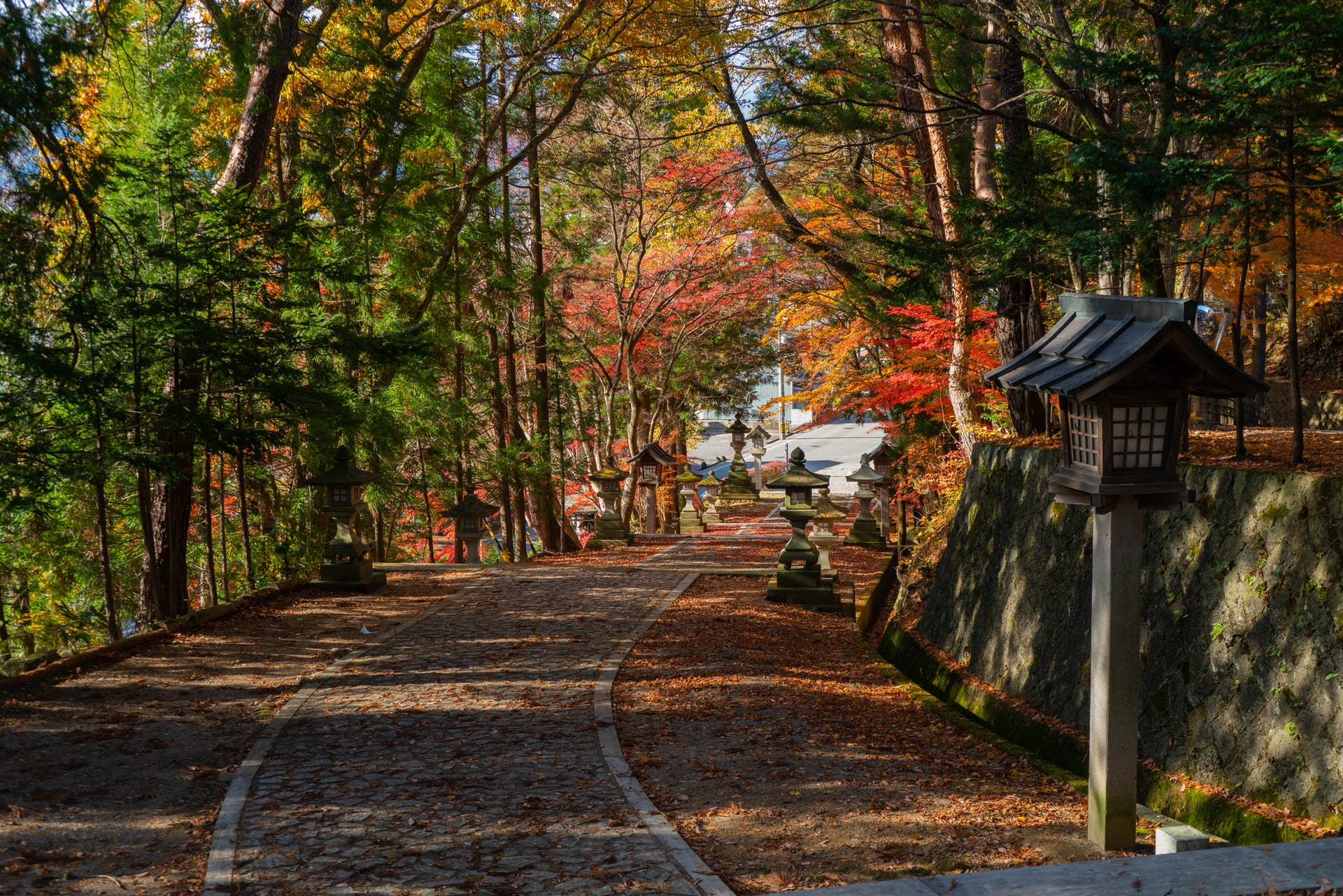 An excellent start to the day can be had at the Takayama Jinya Market and the Miyagawa Market. Located on the banks of the Miyagawa River these morning markets are open daily from 7am to noon. Here you will find people from nearby farms selling fresh produce and flowers.
Return to Takayama Station where you can purchase a Hida-no-Sato (Hida Folk Village) discount ticket - 900 yen - (Hida-no-Sato Setto-Ken) which includes a return bus ride (10 minutes each way) and admission to the Hida Folk Village. Here you will find restorations of more than 30 typical old thatched-roofed (gassho-zukuri) houses, relocated here from various places around the Hida area. The site recreates the atmosphere and scenery of mountain villages of old in a beautiful mountain setting. Here you can try your hand at making candles and senbei (rice crackers). From Takayama Station board the Limited Express Hida train to JR Nagoya Station (2 hrs). Change trains board the Shinkansen Hikari train to JR Kyoto Station (40 min).
Commence your exploration of the ancient city of Kyoto. At 08:45am, you will be collected from your hotel's lobby to join the Kyoto Morning Tour. Your English-speaking local guide will take you by bus to Nijo Castle, the Golden Pavilion, and the Kyoto Imperial Palace (on Sat., Sun. & national holidays, visit Higashi Honganji Temple instead). The tour will disband at Kyoto Station with a likely return at 1:30pm.
In the afternoon, board a local bus to the base of Kiyomizu Dera (Temple) (300 yen / open 6:00am-6:00pm) Walk up this attractive winding road lined with colourful souvenir and craft shops. Kiyomizu Dera is famous for its giant wooden stage overlooking panoramic views of Kyoto.
In the evening board a subway two stops to Shijo Station and walk to Gion, Kyoto's famous traditional entertainment district. Gion is the one place in Japan where you may see Maiko or Geisha walking between appointments. As darkness falls watch the traditional lanterns gradually come to life as you wander down tiny alleys housing restaurants offering a variety of tempting cuisine.
Day 6: Kyoto - Nara - Kyoto
A full day of sightseeing awaits you in Nara. Here, you can find peace of mind and natural beauty as you uncover the many treasures of Japan's former capital (710-784AD).
From JR Kyoto Station board a JR Nara Line limited express train for Nara (45 min). All sightseeing is within comfortable walking distance of Nara Station. From the station make your way along Sanjo-Dori and head towards Nara Park.
The picturesque Nara Park is famous for the many tame deer that roam the area. This is the world's largest wooden building and houses the Giant Buddha that soars 16 metres in height. JPY 500 / open. 8:00am-4:30pm. Return to Nara Station via Nara-machi, an old precinct full of traditional houses, shops and tearooms in calm and pleasant surroundings, giving a good contrast to the great temples and old burial mounds.
Return to Kyoto in the late afternoon. Be sure to take the many escalators to the top of Kyoto Station to the Sky Plaza Observation Deck for a free panoramic view of the surrounding area of Kyoto. This modern station also contains a large shopping mall, specialty shops, department store and restaurants.
Check out of the Hotel and from JR Kyoto Station board the Shinkansen Hikari bullet train to Hiroshima. You may need to swap trains at Shin Osaka on the way. (2.5 hrs)
From JR Hiroshima Station, your accommodation is nearby.
Hiroshima was a city left in ashes after the Atomic bomb was dropped. Hiroshima has made a remarkable recovery and has been rebuilt as a modern thriving city. Hiroshima is now known as the "International City of Peace" dedicated to a total ban on the use of Atomic weapons. A visit to the Peace Memorial Park should be included in every Hiroshima itinerary. To visit the Park, board a tram in front of Hiroshima Station and get off at Genbaku Domu-Mae (Atomic Bomb Dome) stop (cost 150 yen - 15 min.).
The highlight of the Park is the Hiroshima Peace Memorial Museum. This state of the art museum focuses on Hiroshima both before and after the explosion.
On the way back to station, make sure you visit Hiroshima Castle. This castle was first built in 1589 until its destruction in 1945. Having been rebuilt in all its glory, it is now used to exhibit historic artifacts from Japan's feudal past.
Day 8: Hiroshima - Miyajima Island – Hiroshima
Enjoy a day of exploration upon the sacred earth of Miyajima Island.
From Hiroshima Station board the JR Sanyo Line to Miyajimaguchi Station (26 min). Walk down the hill to Miyajim Pier and board the JR Ferry using your JR Pass to Miyajima Island.
The entire 30 sq. km. island is designated by the Japanese government as a Special Historic Site and Special Place of Scenic Beauty. The must see Itsukushima Shrine, built in the sixth century, is dedicated to the maritime guardian goddesses. Be sure to take the 1.7km ropeway (JPY 1,800 round trip) to Mount Misen's summit to enjoy one of the three most spectacular panoramic views in Japan. Keep your eye on the summit's mischievous monkeys before descending on a peaceful walk through the ancient forest.
Return to Hiroshima in the early evening and try one of the many okonomiyaki restaurants which surround the station. Okonomiyaki is a savory, layered noodle pancake which is cooked on the hotplate in front of you. Okonomiyak is always a very affordable and entertaining evening dinner.
Day 9: Depart Japan / Hiroshima – Airport
Spend your last day in Japan completing any final sightseeing or shopping.
For those departing from Tokyo, board the bullet train from JR Hiroshima Station to JR Tokyo Station (approx. 5.5 hrs). Within the station board the Narita Express to Tokyo International Airport. (80 min)
For those departing from Osaka, board a bullet train from Hiroshima Station to Shin Osaka Station. Within the station change trains and boards the Haruka train to Kansai International Airport (60 min).
Note: All airport trains must be reserved in advance. Be sure to check in for your scheduled flight at least 2 hours prior to its departure.
---
Places to Visit:
TOKYO
The Imperial Palace: Seated in the heart of Tokyo this immense moated castle is the home of the rarely seen Royal Family. The massive castle walls and the water filled moats are as impressive as they were in the days of the Shogun. The Imperial Palace East Garden is immaculately kept and is open to the public.
Asakusa Kannon Temple: One of the oldest temples in Tokyo famed as the home of its rarely seen Golden Goddess to whom millions of Japanese come to pray. The long street of shops leading to the Temple is the Nakamise Dori where an incredible range of tourist souvenirs and Japanese arts and crafts can be found.
Harajuku: is the fashion district for young Japanese. It is best visited on a Sunday afternoon when the nearby Yoyogi Koen Park is closed to traffic. Young Japanese display their subcultures here. To see the often weird costumes worn by youth in revolt against their ordered society is reason enough for the visit. Nearby is the Meiji Shrine to the Emperor who led Japan into the modern world.
Roppongi: is the playground of the rich. By night it becomes the glittering disco capital of Tokyo with many noisy bars and restaurants. Tokyo Tower is nearby but is a much overrated tourist trap.
Ginza: is the area with the designer label shops and designer label prices. It is the most expensive shopping area in Tokyo. It is worth a visit to stroll past the shop windows and gasp at the prices.
Akikhabara: is the famed "Electric City" where every imaginable electrical device is on display. Multi-storied department stores sell only electrical goods which get cheaper as the distance from the railway station increases. Many new electrical products not released overseas can be found here.
Tsukuji Fish Market: is the largest fish market in the world. Fish from every ocean in the world are sold here including some varieties not sold in other countries. It is worth a visit to see the distribution system which delivers fresh fish every day to thousands of restaurants not only in Tokyo but all over Japan.
Tokyo Disneyland: If you have never been to a Disneyland this one is the most popular in the world and worth a visit. It is a near perfect replica of the Anaheim California original's rides, slides and shows
Shinjuku: is the commercial centre of Tokyo with skyscrapers competing for space as they dominate the skyline. Many major international companies have their headquarters here. Among the highest buildings is the Metropolitan Government Office Building. From the 45th floor there is one of the best (and free) views of the City of Tokyo. On a clear day Mount Fuji can be seen.
KYOTO
Kinakauji (The Golden Temple) Completely covered with gold leaf and situated on the edge of a garden enclosed lake, this temple is so beautiful it is one of the most visited and photographed of all the Kyoto temples.
Ginkakuji Known as The Silver Temple, even though it was never covered with silver as originally planned, it is famed for its manicured gardens and walkways.
Kiyomizu Dera First built in 789 has a huge verandah supported on hundreds of pillars from where there is a splendid view over magnificent gardens to Kyoto. Visitors can drink from the sacred waters from the temple waterfall.
The Philosopher's Walk follows a traffic free path along a canal past many traditional houses and gardens. While beautiful in any season it is most spectacular in April when the cherry trees which line the walk are in full bloom.
HIROSHIMA
The Peace Park A visit to this park is a must for every visitor to Japan. The A Bomb Dome is left as it was immediately after the atom blast. Its twisted ruins will be left for all time as a reminder of the explosion. The A Bomb Museum contains graphic exhibits showing Hiroshima before and after the blast. A filmed presentation on giant screens shows the attack from cameras on the American planes. Hiroshima is dedicated to preventing the use of atomic weapons for all time.
Hiroshima Castle was originally built in 1589 and rebuilt after being destroyed by the A Bomb. It is not one of the notable Japanese castles but it has many interesting displays using 3D laser techniques.
Miyajima Island is a short train and ferry ride from Hiroshima. It is one of the three most beautiful islands of Japan. From the top of Mount Misen, the highest point of the island , there is a breathtaking view over the Inland Sea of Japan to the Japanese mainland. In Autumn and Spring the island is famous for the colours of the maple and cherry trees which grow wild on the island. Tame deer wander all year among the visitors.
KAMAKURA
Engakuji Temple, a 3 minute walk from JR Kamakura Station, is one of the city's most celebrated Zen Temples. Its various buildings are arranged in a straight line, and the precints shaded by old Japanese cedars. Stone-paved steps, worn down under the tread of visitors, recall the temple's long history.
Tokeiji Temple, a 10 minute walk from Engakuji, is a Zen temple founded in 1285. It was called a "divorce temple" in feudal days, as the only place of refuge for wives mistreated by their husbands. Nowadays it is popular as a temple of flowers.
Kenchoji Temple, a 15 minute walk from Tokeiji, is foremost among the Five Great Zen Temples, and is situated in a grove of magnificent Japanese cedar trees. A bronze bell cast in 1255 is designated a national treasure. On view in the main hall is considered one of the finest examples of art in the Kamajura Period.
Tsurugaoka Hachimangu Shrine, a 10 minute walk from the station, ranks with the "Daibutsu" (Great Buddha) as one of Kamakura's foremost tourist attractions.
Kamakura Museum of National Treasure exhibits some 100 items of fine art, sculpture, arts and crafts, and historical documents. Buit in 1928, the museum was contructed on the model of the Shosoin in Nara, resembling a large loghouse on stilts. Open daily from 9:00am to 4:30pm. Admission is charged.
Enoshima Island is a scenic islet about 4 km in circumference. Enoshima Shrine is one of the main draws. In older times, fishermen prayed here for a good catch and sailors for a safe voyage. The island is connected to the mainland by the Benten Bridge.
HAKONE
Lake Ashi: The 400,000 year-old volcanic crater lake that never freezes! Ashiko is a popular place for fishing, boating and water sports. Use your "Hakone Free Pass" to cruise the lake by pirate ship. On a clear day you will be able to take pleasure in Mt. Fuji's inverted reflection.
Owakudani (Greater Boiling Valley): Accessible by ropeway this entire gorge reeks of sulphurous fumes, spewing clouds of steam from crevasses among bubbling hot springs.
Ancient Cedar Avenue: Enjoy a leisurely stroll along this superb 2km flora-lined winding passage; once the pathway to Edo (Tokyo).
NIKKO
Kegon Falls, 97 metres in height, is one of Japan's finest waterfalls (originating from Lake Chuzenji). Descend 100 metres by elevator through the bedrock to the lookout point at the base of the gorge to see the falls plummeting downward.
Lake Chuzenji is especially beautiful in early May for its cherry blossoms and in October for its brilliant crimson foliage. The water is a beautiful indigo blue. To enjoy more of the lake's scenery a 50 minute sightseeing cruise is highly recommended. Regular boat service on the lake connects Fune-No-Eki with Shobugahama in 20 minutes. The service is suspended from December through March.
Chuzenji Onsen, on the north-eastern shore of the lake, is the centre of the Lake Chuzenji area. There are many souvenir shops, restaurants and Japanese-style inn with hot spring baths.
NARA
Todaiji Temple, the world's largest wooden architecture, houses the "Giant Buddha" that soars 16 metres in height.
Nara-machi is an old precinct full of traditional houses, shops and tearooms in calm and pleasant surroundings, giving a good contrast to the great temples and old burial mounds.
TAKAYAMA
Hida / Takayama is a traditional medieval town located in the mountains of Gifu Prefecture. It is possible to walk across the centre of Hida Takayama in about 20 minutes, and most of the attractions are concentrated in the old part of town, within minutes of each other.
Enjoy a stroll around this museum-like town, dotted with attraction after attraction, including a variety of small museums devoted to traditional crafts embodying the town's long standing tradition of the fine craftsmanship.
Visit the Old private houses that lie in the area between Miyagawa River and the famously lush and picturesque Shiroyama Park. This quite residential area is replete with shops selling traditional wares, antique shops Japanese-style inns, sake breweries and restaurants serving local specialities.
Located on the banks of the Miyagawa River, Takayama Jinya Market and the Miyagawa Market are open daily from 7am to noon. Here you will find people from nearby farms selling fresh produce and flowers.
---
Pricing vary from time to time depending on seasons, please consult us over Whatsapp for latest offer.