The catchy tourism slogan 'Malaysia, Truly Asia' continues to ring true as this country really is a potpourri of Asian cultures. Muslim Malays, religiously diverse Chinese, and Hindu and Muslim Indians all muddle along with aboriginal groups on Peninsular Malaysia and Borneo's indigenous people, scores of tribes known collectively as Dayaks. Each ethnic group has its own language and cultural practices which you can best appreciate through a packed calendar of festivals and a delicious variety of cuisines.
The capital of Malaysia has come a long way from being a sleepy little Chinese mining village. Now a buzzing metropolis with the best in glitzy shopping, vibrant nightlife, world class restaurants and a fantastic skyline, Kuala Lumpur is prominent on the tourist map. The city is divided into many districts, given its sheer size. The Golden Triangle, to the north east of the city, is where the tourists congregate and is the glitzy centre with malls, posh hotels and restaurants. Bangsar and Midvalley house popular clubs and some good malls, while Brickfields is KL's Little India. KL is a shopper's paradise, with malls around every bend. For the culturally inclined and the spiritual, there are numerous temples and museums depicting much of Malaysia's history and culture. Sample some superb Asian fare and enjoy soaking in the vibrant spirit of the locals, as Malaysia is, truly Asia.
Weather
Year-round travel is possible. Rain falls fairly evenly throughout the year and the difference between the main October to April rainy season and the rest of the year is not that marked. The exception is the east coast of Peninsular Malaysia, which receives heavy rain from November to mid-February. During these months many east-coast resorts close and boat services dwindle or stop altogether. Travel along the west coast is not affected. The states of Sabah and Sarawak receive high rainfall throughout the year, but it is heaviest from October to March.
---
Itinerary
Day 1: Arrival in Kuala Lumpur
Arrive in the ultra-modern city of Kuala Lumpur. Thereafter, enjoy a drive to your hotel. Check into your hotel. Enjoy the evening experiencing the beautiful city of Kuala Lumpur and stay overnight at the hotel.
After breakfast, head for Genting Highlands (Cable car ride), almost 2,000 meters above sea level. Genting Highlands, a magnificent city perched on a hilltop, offers respite from the hustle & bustle of the city capital. Crisp invigorating mountain air, majestic sceneries and lush green tropical rainforests shrouded in a veil of mist come together to create a pleasant surprise and a welcome relief from urban sights & sounds. Also, visit the Genting Indoor & Outdoor Theme Park. Come live your childhood once again with a number of rides and games like Space Shot, Space Mountain, Flume Ride and Flying Dragon, Roller Coaster and Super Toboggan amongst many others. Stay overnight at Hotel in Kuala Lumpur.
Day 3: Half Day Kuala Lumpur City Tour and Transfer to Penang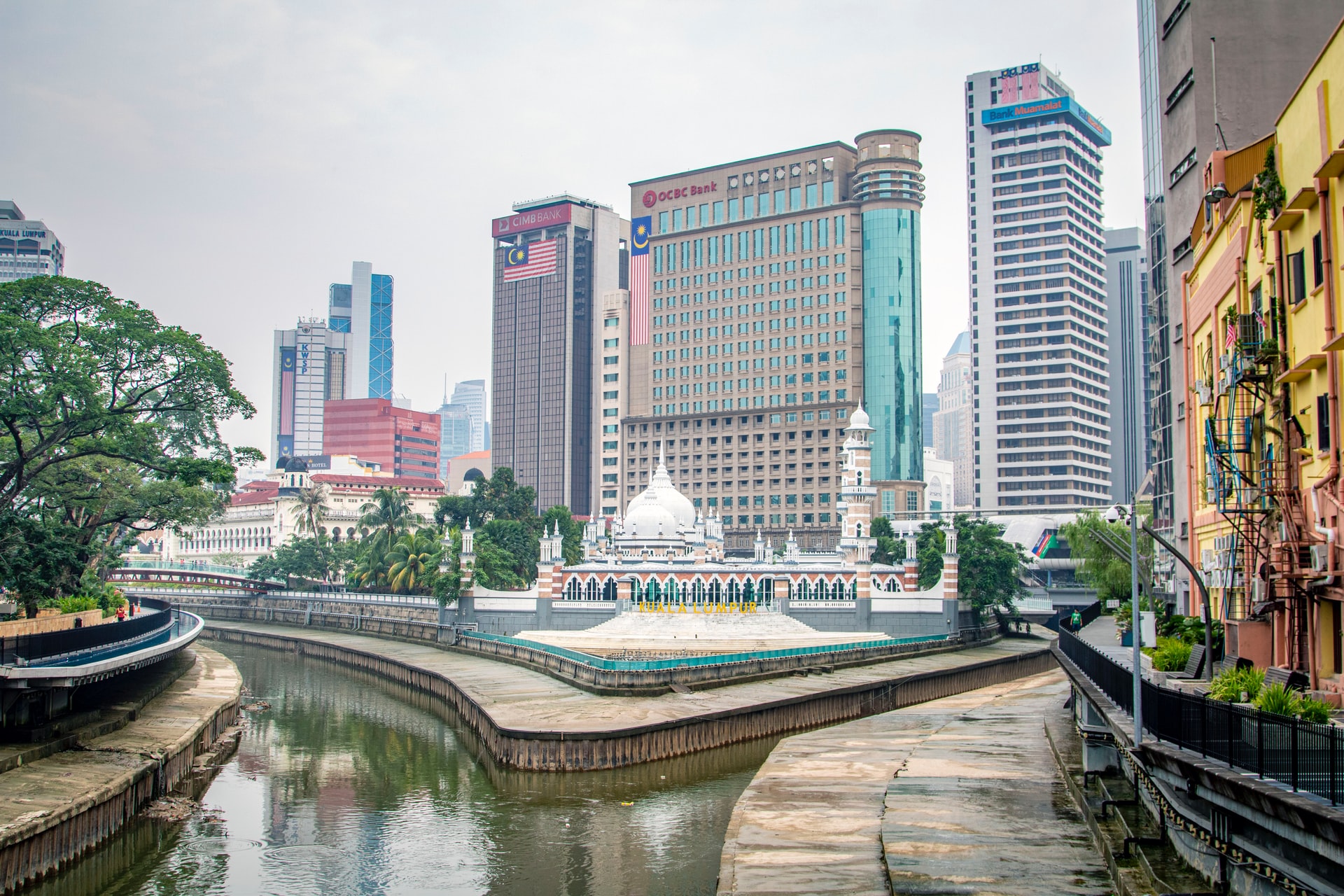 An enjoyable breakfast will have you charged up and ready for a half day city-tour of KL. You'll start by visiting the National Monument – that has exhibits of local history, culture & traditions, and arts & crafts, a great bronze sculpture erected to commemorate the soldiers who gave up their lives in the triumph during World War II and the Emergency and will then make a quick stop at the Gate of the King's Palace for a photograph. Later you will be transfer to Penang on coach basis. Stay overnight at the Penang hotel.
Day 4: Penang Half Day City Tour
After Breakfast, you will be heading for one of Southeast Asia's finest destinations. Penang's outstanding beaches and exotic sights have made it one of the most popular destinations in the region. As fabulous as its beaches are, some of Penang's deeper mysteries should also be experienced. According to local folklore, the Snake Temple, dedicated to a Buddhist healer-priest, was inhabited by snakes that crawled out of the jungle on the night of the temple's completion. The snakes are still there today. The Kek Lok Si temple, at Air Itam, is reputed to be the most beautiful and largest temple complex in Southeast Asia. Its seven-story pagoda, over 90 feet high, is a harmonious blend of Chinese, Thai, and Burmese architecture and craftsmanship. Stay overnight at hotel in Penang.
Day 5: Fly back to Kuala Lumpur
Today after enjoying breakfast at the hotel, you will be transferred to Kuala Lumpur. Stay overnight stay at Hotel.
Day 6: Kuala Lumpur at Leisure
After having the breakfast, you have the day at leisure. You can enjoy the day at your own or go for shopping. Overnight at hotel.
Places to Visit:
Petronas Towers
The twin jewels of KL, the iconic Petronas Towers, loom over the city centre, defining its skyline. The 88-storey chrome and steel towers are the headquarters of Malaysia's oil and gas company – Petronas – as well as many other corporations. The Dewan Filharmonik Petronas concert hall – Southeast Asia's leading venue for classical music – is situated between the two towers. The Sky Bridge tour is an amazing attraction offering a spectacular view from the top of this building.
Menara KL Tower
This 421m high tower stands atop the Bukit Nanas Forest Reserve, and is the fifth tallest structure in the world. The viewing deck is higher than the Petronas Tower's Skybridge, there's a revolving restaurant at the top. The view from the top is spectacular, especially at night, when the city is all lit up.
Batu Caves
A limestone hill comprising three major caves and a number of smaller ones, Batu Caves are considered to be one of Kuala Lumpur's most frequented tourist attractions. There is a 100-year old temple with statues of Hindu Gods in the caves, and 400 million year old limestone formations are found in the caves as well.
Guandi Temple
Built in 1186, this temple is dedicated to Kwan Ti, the legendary Chinese God of War. Coils if incense, paper, clothes and money are burnt in the main hall, to bring good fortune.
Lake Gardens Park
Sculpted parks and dense tropical jungles emerge from the urban landscape as you enter the Lake Gardens Park near Chinatown. Created as a retreat in the colonial era to escape the busy city, the park covers a huge area and is planted with native trees and plants. A huge children's playground sits in the center and a sprawling lake.
Taman Tasik Titiwangsa
Offering a stunning view of the city skyline is the recreational park surrounding Lake Titiwangsa. There are lovely walking paths, as well as boat rides on the lake. Also in the park are tennis and squash courts and a mini F1 racing track. A great way to spend time with the kids.
After enjoying breakfast, check-out of your hotel in the afternoon and proceed to the airport to board the return flight back to home with amazing memories.
---
Inclusions
4 nights @ Kuala Lumpur

2 nights @ Penang

1 Daily breakfast ( except arrival day)

Full day genting highland tour with One way cable car

Half Day City Tour Kuala Lumpur excludes entrance fees

Half Day Penang City tour.

---
Exclusions
Tips for guides, escort, drivers etc.

Optional shows and meals mentioned in the itinerary, which will be added up if the clients desire to take the activities.

Personal expenses such as excess luggage fees, postage, communications and beverages.

Travel insurance

Any other changes caused by the acts of god, natural disasters, fires, weather, governmental and local authority orders, political change , strikes, war, riot, quarantine, custom regulations, damages or injury caused by accident.

Any items not specified in the plan.

Malaysia visa fee

International and domestic airfare.
---
Price Catalog
From $490 - $590 per pax.