Indulge in simple pleasures like hiking to a remote mountain peak or sipping hot soup while gazing across a beautiful harbor. Enjoy the glitz and glamour of the up market restaurants and bars in town.
For a spiritual experience, head to the monasteries, stop by the giant Buddha, or visit the many temples. Shopping opportunities are many, the beaches are perfect to laze on, and there are plenty of new cuisines to palate. Hong Kong offers a diverse experience to every kind of traveler. Hong Kong is a city-state located on China's south coast, and is one of the most populous cities in the world. Having been under British rule for a long time, Hong Kong has blended western and Chinese cultures to emerge a cosmopolitan and cultural power.
It is currently divided into numerous territories, including Hong Kong Island- the tourist hub; Kowloon- the shopping and backpacker's hub; the New Territories- with diverse landscapes; and the Outlying Islands.
---
DAY WISE ITINERARY
Day 1: Arrival in Hong Kong 
Meals: Breakfast 

Arrival at Hong Kong and then transfer to the hotel. After settling into your Hotel, the rest of the day is free to explore on your own.
Day 2: Full day Disneyland tour
Meals: Breakfast 
After breakfast you'll be taken for a full day sightseeing of Disneyland tour. Hong Kong Disneyland is located on reclaimed land in Penny's Bay, Lantau Island. It is the first theme park located inside the Hong Kong Disneyland Resort and is owned and managed by the Hong Kong International Theme Parks. The park opened to visitors on 12 September 2005. Disney attempted to avoid problems of cultural backlash by attempting to incorporate Chinese culture, customs, and traditions when designing and building the resort, including adherence to the rules of feng shui. For instance, a bend was put in a walkway near the Hong Kong Disneyland Resort entrance so good qi energy wouldn't flow into the South China Sea. After the tour, transfer back to hotel.
Day 03: Visit at Ocean Park                                                                                       Meals: Breakfast 
Ocean Park is one of the most spectacular oceanariums in the world with the largest marine theater. It is also an amusement park perched around two mountain peaks, with an area of 870, 000 square meters. A breath-taking 8-minute ride by cable car to the headland gives a glorious view of Repulse Bay, Deep Water Bay, Aberdeen and the South China Sea. Sea lions, dolphins, sharks, penguins and killer whales are housed in stimulated environments similar to their natural habitat and will show off their spectacular tricks to thrill you at the Ocean Theatre. Thereafter, return to the hotel for a comfortable overnight stay.
Day 4: Half day Hong Kong City tour (Morning tour only) 
Meals: Breakfast
After breakfast you will be taken for half day  tour of Repulse Bay, Aberdeen Fishing  Village, TSL Workshop, Souvenir Shop and Avenue of Star. Rest of the day you can have a leisure time. Overnight stay at hotel.
Day 5: Transfer from Hotel to Kowloon Ferry pier 
Meals: Breakfast
Today you will transfer to Kowloon Ferry pier on private basis after breakfast. Ferry ticket from Kowloon to Macau will be provided for you. Hotel shuttle transfer from Macau Ferry Terminal to Regency Macau Hotel. Stay overnight at the hotel.
Meals: Breakfast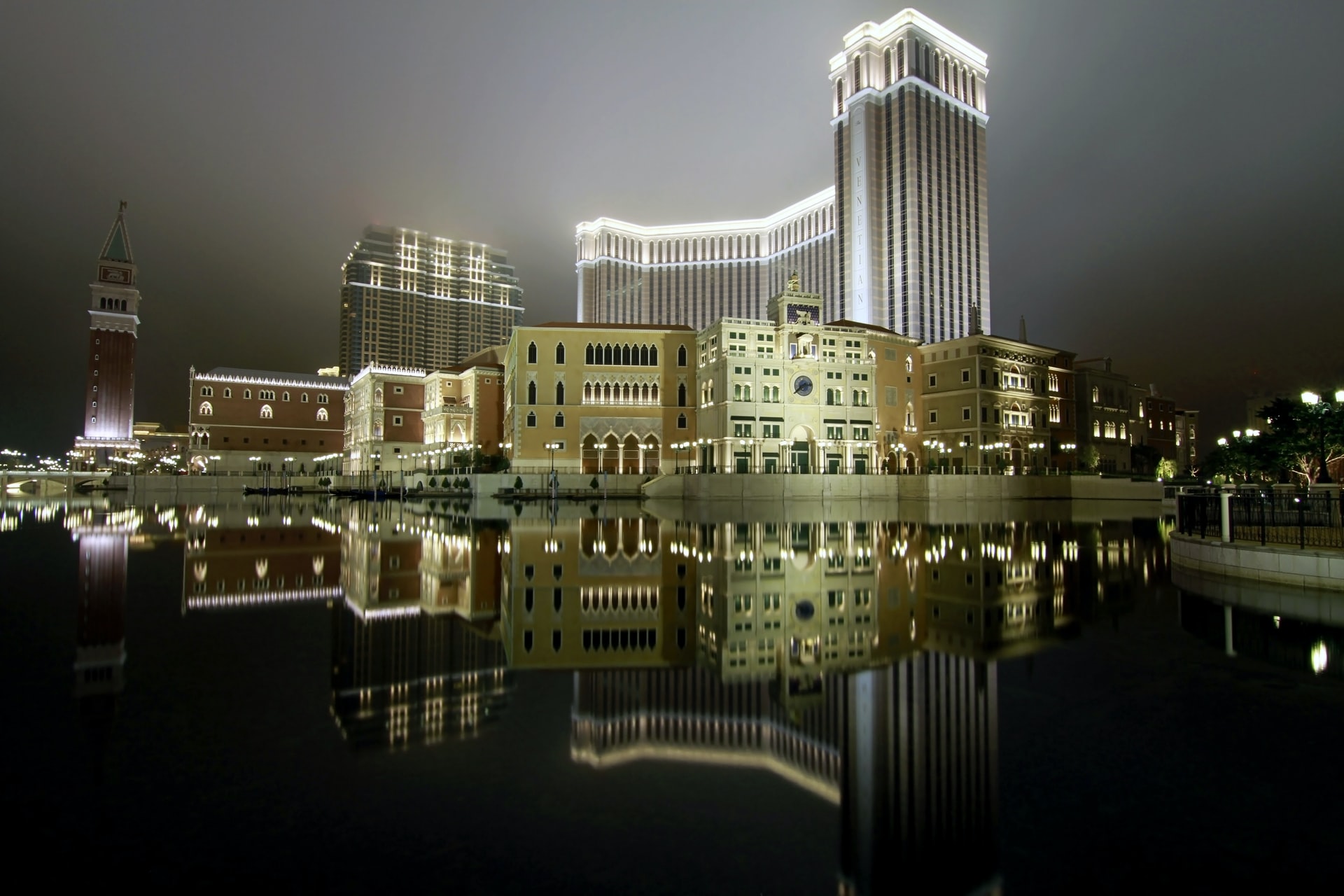 Today after breakfast, proceed for Macau city tour. Our one day tour of Macau will show you Macau's best sights, from an ancient cathedral to its trademark casinos. If you're on the hunt for the city's Portuguese heritage, you might prefer to take you and your camera on our dedicated Portuguese Macau Tour. Cobbled together by the Portuguese centuries ago, a map is a must, thanks to the warren like structure of Macau's streets. Luckily streets are Well signposted, in the Roman alphabet, and Macau is a compact city with most of the sights within walking distance. Back to the hotel and stay overnight.
Day 7: Macau to Hong Kong to Home
Meals: Breakfast
Today your tour ends with beautiful memories; you will be transferred from Hotel to Macau Ferry terminal and then direct ferry ticket will be provided from Macau to Hong Kong International Airport to catch your flight for your home town.
---

PLACES TO VISIT IN HONG KONG AND MACAU
Hong Kong
Hong Kong's signature attraction; the crowd of skyscrapers arched around the waters of Victoria Harbour on Hong Kong Island are a jaw dropping sight. As the most impressive skyline in the world, you should make time to see the skyline both in the day, from Victoria Peak, and at night, when it plays host to the Symphony of Lights laser and light show.
Yes, Hong Kong does have a history. It might seem like the territories past only stretches back to the days of opium boxes, warships and treaties, but some of Hong Kong's villages are over 500 years old and much of their heritage remains intact. Defensive walls, ancestral halls and traditionally dressed villagers can all be found at one of Hong Kong's walled villages.
A few days on Hong Kong Island can have you feeling like you need to lie down in a dark room. Do the next best thing, go to Lamma Island. This rural retreat offers jungle greenery, deserted beaches and ramshackle villages stuffed with seafood restaurants. There are no cars on the island so be sure to pack a good pair of legs, if you want to go exploring.
Temples continue to play an integral part in the life of Hong Kongers and on major festivals you'll see them overflowing with locals bearing gifts to please the gods. Noisy, colourful and chaotic, the temples are usually cloaked in smoke from the constantly burning incense sticks and boldly and beautifully decorated with traditional Chinese motifs and designs.
Probably Hong Kong's most photographed street, Nathan Road is the showcase for the city's iconic, neon advertising signs. Crammed in at every angle and hanging off every building, the signs are a testament to Nathan Road's role as the commercial heart of Tsim Sha Tsui. If you want to see Hong Kong at its bustling best, head here.
Macau Senado Square  
Senado Square, or Largo do Senado in Portuguese, is a paved area in the centre of the former Portuguese colony of Macau. It is one of the 4 great squares in Macau, together with the Golden Lotus Square, Praca do Centro Cultural de Macau and Tashi Square. Located in the central area of Macau city, this square covers an area of 3,700 square meters and has listed in the World Heritage Sites. Now it is enclosed by the buildings of the Leal Senado, the General Post Office, and St. Dominic'ss Church. The square is paved in the traditional Portuguese pavement.
Golden Lotus Square 
Golden Lotus Square, or Lotus Square, is an open area in the former Portuguese colony of Macau, which is a joint area of 3 main streets of the city. It is one of the 4 great squares in Macau, together with the Senado Square, Praca do Centro Cultural de Macau and Tashi Square. A 6-meter tall large sculpture of "Lotus Flower in Full Bloom" unveils its beauty on the center area, which aimed to celebrate the return of sovereignty of Macau in 1999. This area hence the name Golden Lotus Square, and becomes a newly tourist attraction.
Ruins of St. Paul
The Ruins of St. Paul's is the top ranked and the most attractive tourist spots in Macau, which can be considered the symbol and landmark of this fascinating city. It is actually the remained arch-structure of the Church of St. Paul.
Firstly completed at the year 1580, the church of St. Paul has its architecture combined Renaissance-style and oriental-style in harmonious way. Experienced the baptism of fire for three times, this well decorated and furnished church been destroyed and only the stone facade can tell people its brilliant glories in the old times.
---
Pricing may vary from time to time. Please consult us for latest offer.