The nation's top artists, writers, movie-makers and musicians converge here, making this the place to take the pulse of China's ever-evolving cultural scene. Many art galleries are exciting, offering a window onto contemporary Chinese concerns, while nightlife options have exploded. Acrobatics shows are always a favourite and you might grab the chance to catch some Chinese opera. Shanghai's music and club scene is vibrant: from unpretentious jazz and indie venues to all-night hip-hop and electro dance parties, the city swings with the best of them.
China is famously fixated with food but do yourself a favour and exchange your meagre local Chinatown menu for the lavish Middle Kingdom cookbook. Wolf down Peking duck, size up a sizzling lamb kebab in Kāifēng or gobble down a bowl of Lánzhōu noodles on the Silk Road. Spicy Húnán food really raises the temperature but find time for momo (boiled dumplings), tsampa (roasted barley flour porridge) and other titbits from Tibet. Impress your friends as you gānbēi (down-in-one) the local firewater, sip a frozen daiquiri in a slick Běijīng bar or survey the Shànghǎi skyline through a raised cocktail glass. Second to none, the never-ending culinary adventure is possibly the most enticing aspect of Middle Kingdom travel and you'll come back from China with highly stimulated taste buds and much-cherished gastronomic memories.
---
Itinerary
Day 1: Fly from Kathmandu to Beijing
Fly to China, arrive at Beijing Capital Int'l Airport, airport pick up with our English-speaking airport representative, only transfer to hotel and take a rest. Free on your own at the rest of the day.
Places to visit:
Kong fu show
The Legend of Kung Fu follows the story of a young boy found wandering outside an ancient temple. Like every boy in China, he dreams of becoming a Kung Fu master. On the road to enlightenment the young monk encounters many difficulties and temptations.The show has English subtitles shown above the stage to keep you informed of the story line. The actors do not speak, the show is all Kung Fu, dance and acrobatics. It is the fusion of modern dance with Chinese traditional arts which make this performance unique and spectacular.
Day 2: Beijing – City Tour
Afte breakfast you will go to visit the Summer Palace, the largest and best preserved of all the imperial palace gardens, and boasts such delights as the"Marble Boat" and the ornately painted" Long Corridor". Pearl shop. Visit to the world famous Tiananmen Square the biggest square in the world that lies in the center of the city. Visit the Forbidden City from which the Emperors of the Ming and Qing dynasties governed for over 500 years. At evening you will be transfer to Indian restaurant for Dinner and then return back to hotel and stay overnight at hotel.
Places to visit:
Hutong Tour
Hutong tour is also called Rickshaw Tour. Visit Houhai, is a lake and its surrounding district in central Beijing, one of the three parts of Shichahai. In recent years it has become famous for nightlife because it is home to many popular restaurants, bars, and cafes. The area is especially popular with foreign tourists visiting Beijing, but is also often visited by the expatriate community and younger locals.
Day 3: Fly from Beijing to Shanghai
Mornings fly to Shanghai, if hotel has packed breakfast, we will request for guest, upon arrival, airport pick up and transfer to hotel. Breakfast at hotel, After that you will be heading for the City tour of Shanghai. You will be going to visit visiting the Jade Buddha Temple, the current temple draws from both the Pure Land and Chan traditions of Mahayana Buddhism. And Visit
In the evening you will be transfer to Indian restaurant for Dinner and then return back to hotel and stay overnight at hotel.
Day 4 : Shanghai City Tour
After breakfast at hotel, you will be taken to visit the Shanghai Museum which is the largest museum of ancient Chinese art in Shanghai. After that Visit the People Square and Nanjing Road for shopping, and then go to the silk shop, Crystal shop. After that Visit the lovely old Yuyuan Garden-outside look nine zigzag bridges with golden fish pond, bridges and pavilions. Step onto Yu Market (Old City God's Temple), which is a major yet relatively inactive, Taoist temple in Shanghai. And then Visit the Oriental Pearl TV tower 2nd level Option program: Huangpu River Cruise.
Places to visit:
Evening Acrobatic show
This acrobatics show is performed by Shanghai Magic Troupe and New Shanghai Circus Troupe. This is the first team who performed acrobatics in Broadway Stage of USA from China. In shanghai, their performance venue is at Bai Yu Lan Theatre, and it is the only acrobatics show which performs every day. Usually they perform only one time every day from 19:30.
Day 5 : Shanghai Heritage Tour
Xitang is level, densely distributed with rivers and has a very quiet natural environment. There are many well-preserved architectural groups constructed during the Ming and Qing dynasties. Xitang is a water town crisscrossed by nine rivers. The town stretches across eight sections, linked by old-fashioned stone bridges. In the older parts of town, the buildings are set along the banks of the canals, which serve as the main transportation thoroughfares in the area. Xitang also contains numerous antique residences and temples, such as the Temple of the Seven Masters. The town keeps a tranquil ambience and scenic beauty, making it a very popular tourist attraction. Through a bird's-eye view of the whole town, green waves ripple everywhere and every family resides near water. We will also take boat ride to enjoy the beautiful scenery there.
Day 6 : Fly back to Kathmandu
After a leisurely breakfast at the hotel, you have some time to do any last-minute shopping or enjoy some indoor activities at your hotel. You will be transferred to the Airport for your flight back to Kathmandu.
---
Inclusion
2 Nights accommodation in Beijing with breakfast.
3 Nights accommodation in Shanghai with breakfast.

Private transfers between airports/railway stations, hotels and all sightseeing spots. Any separated transfer because of different arrivals will incur extra charges.

Beijing City tour

Shanghai city and Heritage tour.

All tours and travels are on SIC Basis.
---
Exclusion
Tips for guides, escort, drivers etc.

Optional shows and meals mentioned in the itinerary, which will be added up if the clients desire to take the activities.

Personal expenses such as excess luggage fees, laundry, postage, communications and beverages.

Travel insurance

Any other changes caused by the acts of god, natural disasters, fires, weather, governmental and local authority orders, political change , strikes, war, riot, quarantine, custom regulations, damages or injury caused by accident.

Any items not specified in the plan.

China visa fee

International and domestic airfare

---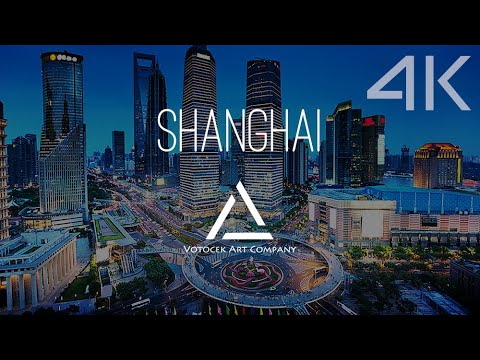 Price catalog