The capital city of this Kingdom is Lo Manthang. This treasure valley is now connected with off-road which facilitates the travelers from worldwide to explore this dream Kingdom hassle-free. We can also trek this trail. However, the overland jeep tour is ideal for people who are on short time but still have an enduring desire to visit Upper Mustang.
As you follow the trail, you will encounter various gompas, prayer flags, monasteries, chortens, mani walls which is evidence to Buddhist culture and custom.
---
Itinerary
Day 1: Arrive in Kathmandu (1400m)

Our airport representative will be receiving you at Tribhuvan International Airport. You will be then transferred to your respective hotel in our private tourist vehicle.
Day2: Kathmandu Valley Sightseeing
Kathmandu Durbar Square
After a hearty breakfast, at 8.30 am your sightseeing trip will start. You will have a private vehicle and a professional tour guide at your disposal. Today we will visit Hindus and Buddhist sites, Pashupatinath Temple and Bouddhanath Stupa.
Kathmandu Durbar Square (World Heritage Site).
This complex of palaces, courtyards and temples, built between the 12th and 18th centuries, used to be the seat of the ancient Malla kings of Kathmandu. There are also three museums inside the palace building. Duration: 1 hour 30 minutes
Swayambhunath Stupa
Swayambhunath Stupa – The Monkey Temple (World Heritage Site) You can watch over the valley from the top of a hillock on its western side. Swoyambhu is also known as Samhengu and the Monkey temple because of the countless monkeys living on the premises.
Duration: 1 hour 30 minutes
Pashupatinath Temple
Pashupatinath Temple (World Heritage Site) Pashupatinath is one of the most sacred Hindu shrines in the world and lies 5 km east of the city center. The richly ornamented pagoda houses the sacred Linga, or phallic symbol, of Lord Shiva. Duration: 1 hour 30 minutes
Boudhanath Stupa
It is 2500 years old Buddhist stupa in the Valley built in the 5th century with four pairs of eyes of Lord Buddha in four cardinal directions keeping an eternal watch over the people and their doings. You will find Buddhist pilgrims from Tibet going round the stupa spinning the prayer wheels.
Duration: 1 hour 30 minutes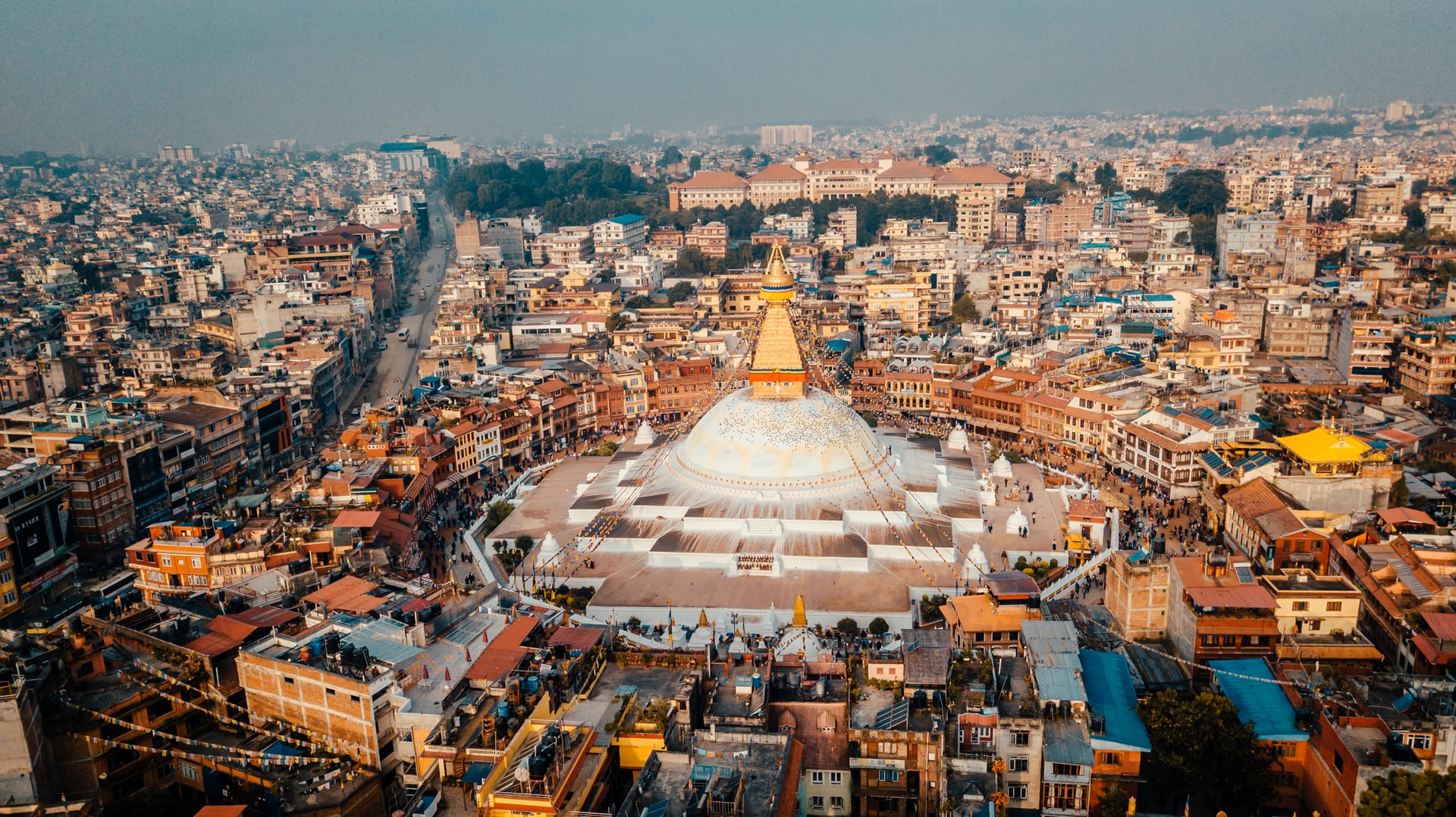 Day 3: Drive to Pokhara (827 m) (6-7 hrs)

On this day we have our breakfast by 6:00 a.m. in the morning and head towards tourist Bus Park at Thamel and board a tourist bus to Pokhara. The bus ride will take around 7 hours through curvy roads of hilly terrain with couple of breaks in between for snacks and lunch. The drive to Pokhara on one of the major highways is exhilarating with beautiful views of never leaving tributaries, lush green hills and roadside settlements.

Day 4: Pokhara to Kagbeni(2804 m)

An alluring drive to Kagbeni starts after a delicious brekfast in Pokhara. The journey to the starting point of Mustang passes through the beautiful landscapes. The Kagbeni village is situated at the bank of rushing Kaligandaki river. Kagbeni is the main entrace gate for Upper Mustang.

Day 5: Kagbeni to Charang

Journey to Charang village if fully filled with white hills and terrains. Charang is south walled town of Lo Manthang. This beautiful charang village consists of numerous stupa structures, monasteries, and buildings. The monasteries walls in the Charang are painted with murals. Overnight we will stay at Charang.

Day 6: Charang to Luri Cave and return back to Charang

This day we will hike to Luri cave which lies south east of Lo Manthang. The Luri Gompa is a monastery which sits above the crumbling landscape like an eagle's nest. So, this cave is also called sky caves. The cave is pitted with sand stone cliffs and bluffs fluted by winds and forms taperred or pillar like structures. After exploring this historic cave, we return back to Charang.

Day 7: Charang to Lo Manthang

An early morning breakfast and drive from Charang, we continue our journey towards the Lo Manthang, the capital of this kingdom. Lo Manthang offers the marvelous taste of Budhhist culture and lifestyle. Lo Manthang is known for its white washed mud brick walls, Gomaps and Royal palace of the Mustang King. There are four major temples in Lo Manthang that were Jampa Gompa, Thubchen Gompa, Chodey Gompa, Choprang Gompa. All these temples were built in 14th century. Overnight we stay at Lo Manthang.

Day 8: Explore Chosar Cave and Chosar Village

A drive from Lo Manthang takes you to beautiful Chosar Village. The village is full of stone walls and bone-white glowing hills. Through suspension bridges and cultivated lands in Upper Mustang, we reach to Chhosar village, and explore the Chosar caves. Then we again return back to Charang village where we stay overnight at a comfortable tea house lodge.

Day 9: Charang to Chhusang

Chhusang village lies at the junction of Narsingha river and the massive Kaligandaki. This village is surrounded by white, orange, and red sandy cliffs. Like most of the mustang region, chusang village is also slowly moving towards modernization. Life is just so peaceful and serene at this village. Tonight we stay at Chhusang.

Day 10: Chhusang to Muktinath (3710 m)

An incredible journey towards the sparse of green vegetations and frequent water falls and excellent views of mountains takes you to the holiest place, the Muktinath. Muktinath is situated at the altitude of 3710m at the base of Thorung La mountain pass. Muktinath is very famous place for sky dancers. It is believed that the water continuously flowing from 108 taps of Muktinath is the holy water. So, people take a bath with that icy and frigid water to wash their sins that they have committed throughout lifetime. Tonight we stay at Muktinath.

Day 11: Muktinath to Pokhara

Leaving the himalayan desert behind, we head towards Pokhara. The pleasant drive through tranquil trails, mesmerizing vegetations, and dramatic landscapes light a sparkle to our journey towards the city of lake. Tonight we stay at 3-star hotel in Pokhara.

Day 12: Drive from Pokhara to Kathmandu

On this day we have our breakfast by 6:00 a.m. in the morning and get ready to head towards Kathmandu. The bus ride will take around 7 hours through curvy roads of hilly terrain with couple of breaks in between for snacks and lunch. Tracing the same way back we reach Kathmandu and we transfer you back at the hotel.

Day 13: Final departure

Today we say our final goodbye. Our representative will come to see you off at the airport. Hoping you had a pleasant and wonderful trekking experience we bid you goodbye.

---

Inclusion

Dinner Breakfast Lunch

Free use of quality trekking gear - sleeping bag, fleece inner liner, down jacket, duffel bag

Arrival / Departure transfers on both domestic and international flights.

Half day guided city tour as listed in itinerary.

Comprehensive First Aid Kit.

Private Jeep throughout the tour.

Comprehensive pre-departure information and trip dossiers

Professional local trekking group leader well trained in Wilderness First Aid.

Tour guides and other support staff.

Standard Hotel Accommodation in Kathmandu / Pokhara on a twin share b&b basis as per the itinerary.

Breakfast and comfortable teahouse accommodation during the tour.

All applicable Government taxes.

Trekking Permit ($500) and Annapurna Conservation area entry fees.

Upper Mustang Trekking map.

Welcome Dinner with cultural program as listed in the itinerary.

---

Exclusion

Tips for guides.

Nepal VISA cost which will be charge at Tribhuvan International Airport.

Extra cost due to natural calamities and hiring additional transportation and porters.

Travel Insurance

International Airfare from Home – Kathmandu – Home.

Photocopy charges, web usage and telephone calls.

Any additional meals in Kathmandu.

Emergency evacuation costs.
Medical and Rescue insurance is recommended.
---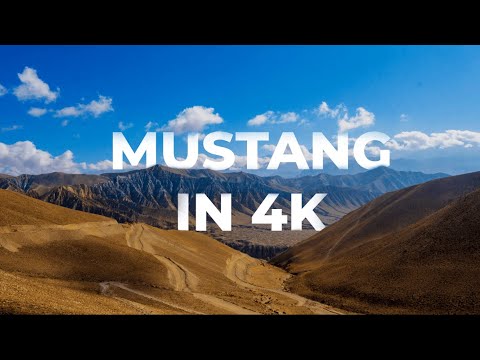 Price Catalog
From $2290 - $2490 / per pax