There's the deserted Kalahari, If you're interested in another kind of wildlife, hit the nightclubs on Cape Town's jumping Long St or sample African homebrew in a township shebeen (unlicensed bar). When it's time to reflect on it all, do it over seafood on the Garden Route, curry in Durban's Indian Area, a sizzling Cape Malay dish, or a braai (barbecue) in the wilderness – accompanied by a bottle of pinotage produced by the oldest wine industry outside Europe.
Of course, it's impossible for travellers to South Africa to remain oblivious to the fact that, despite the rise of 'black diamonds' (middle-class black folk), racial inequality persists here. South Africans are some of the most upbeat, welcoming and humorous folk you'll encounter anywhere, from farmers in the rural north who tell you to drive safely on those dirt roads, to Khayelitsha kids who wish you molo ('good morning' in Xhosa).
South Africa can be visited comfortably any time. However, depending on what you plan to do, it's worth paying attention to the seasons, which are the reverse of those in the northern hemisphere. Winter (June to September) is cooler, drier and ideal for hiking and outdoor pursuits. Because vegetation is less dense and thirsty animals congregate around rivers and other permanent water sources, winter is also the best time for wildlife-watching. In the eastern highveld, nights are often crisp and clear, with occasional frosts, so come prepared with a jacket.
Spring (mid-September to November) and autumn (April and May) are ideal almost everywhere. Spring is also the best time to see vast expanses of the Northern Cape carpeted with wildflowers.
---
DAY WISE ITINERARY
Meals: Breakfast
Upon arrival at Cape Town International Airport, a Travcare representative meets you for a transfer to your pre-booked hotel.
Cape Town is one of the most popular long haul destinations in the world. Due to its unique topography, it is also one of the easiest places in which to orientate oneself as long as you remember that with Table Mountain behind you and Robben Island before you; you are facing north, looking across Table Bay and up the west coast of Africa. Overnight at Hotel
Day 2: Cape Town - City Tour    
Meals: Breakfast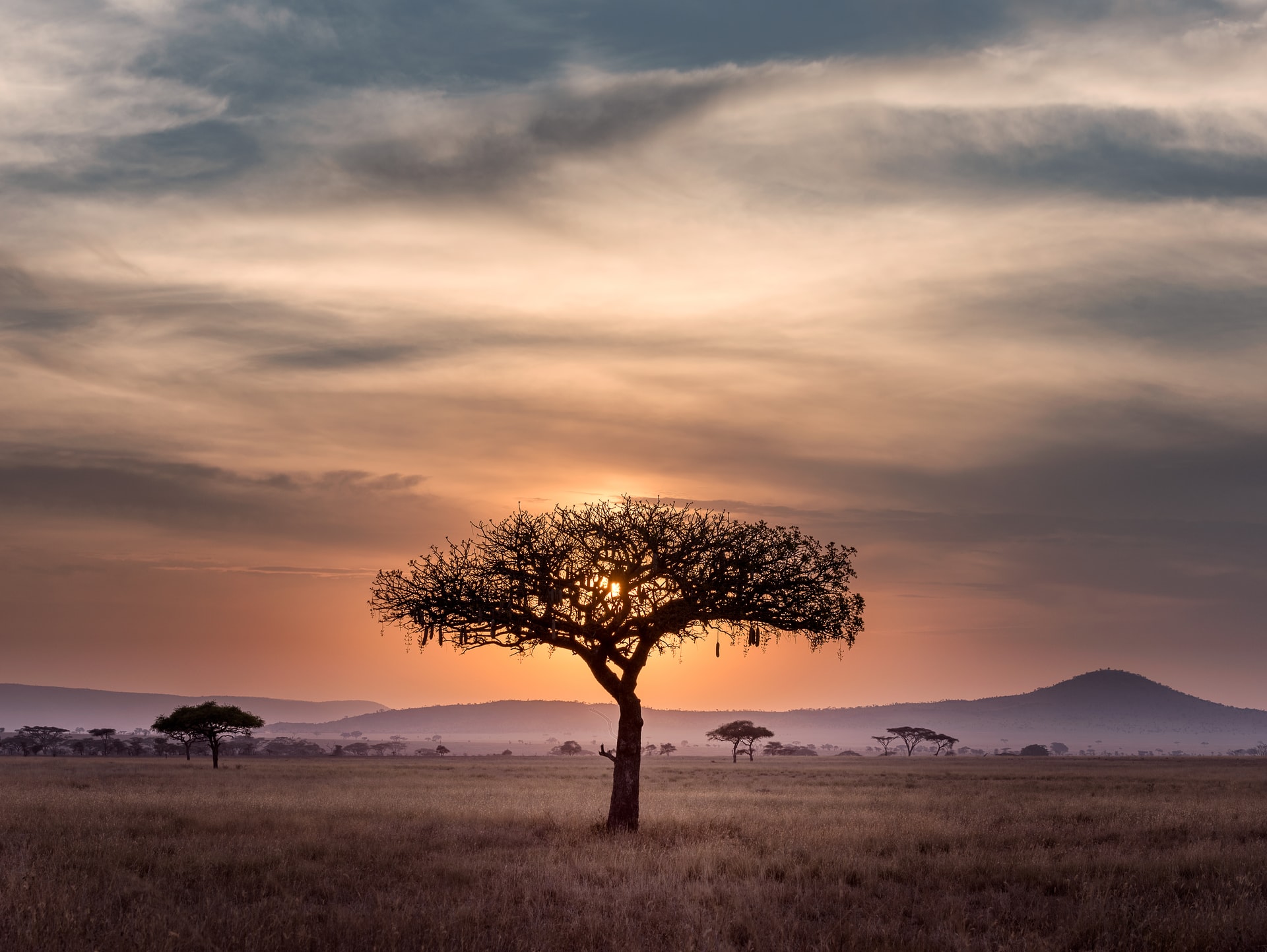 After breakfast leave on a half-day Mother City tour by hop on hop off bus.
You will go for a scenic coastal drive through Clifton & Sea Point & later tour passes the Houses of Parliament, the Castle, the SA Museum, and a few other historical sights – District Six, Bo-Kaap, Slave Lodge & ending at the bustling Greenmarket Square.  A cable car ride, takes you up the Table Mountain (weather permitting otherwise Signal Hill) for a breathtaking view over the city (entrance is included) Return to your hotel.  Overnight at Hotel 
Day 3: Cape Town - Peninsula Tour  
Meal: Breakfast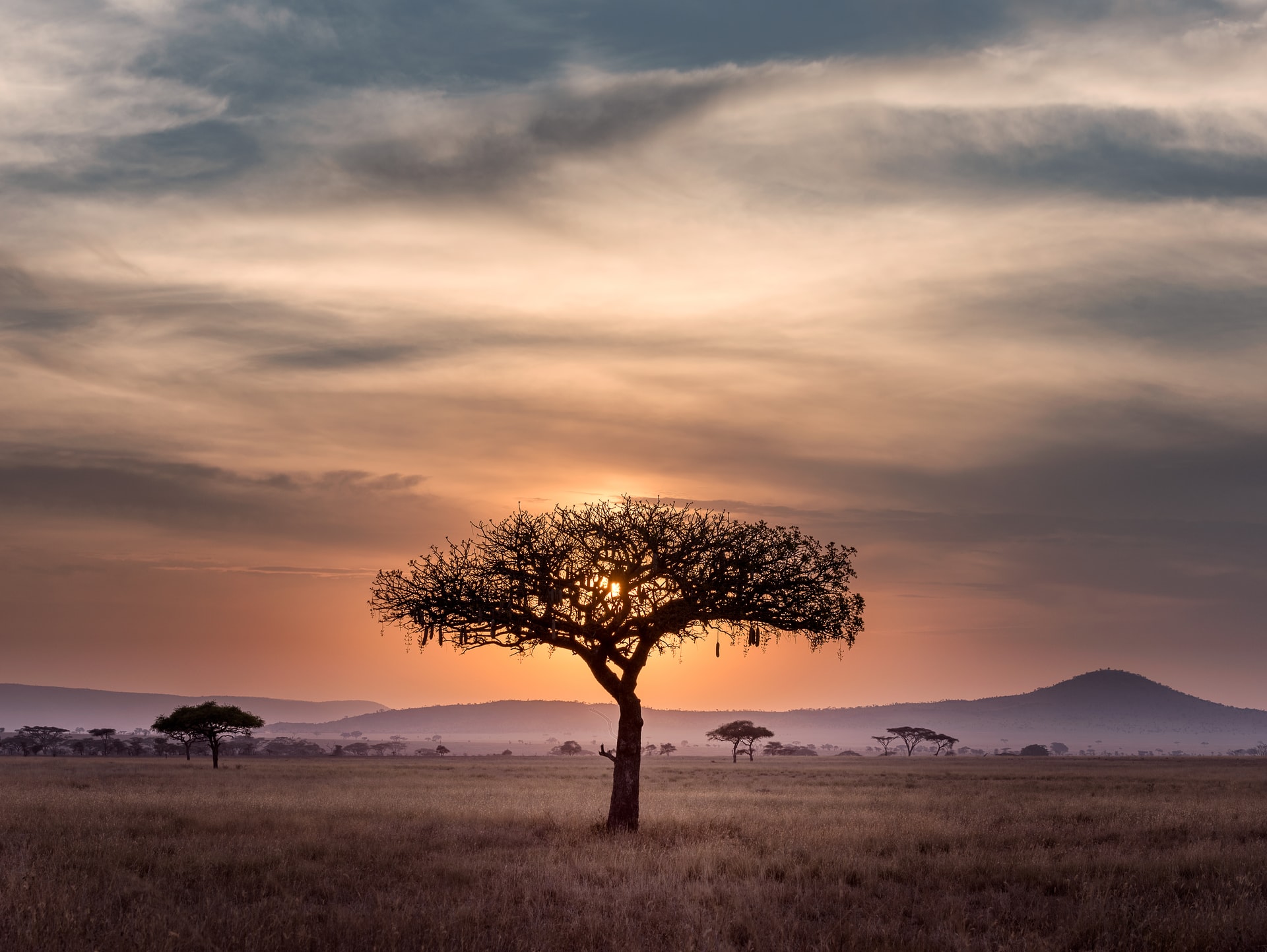 Breakfast is taken at the hotel. Depart on a full day Peninsula tour.
This comprehensive tour shows you the best of the spectacular Cape Peninsula and why it is it's called the Fairest Cape. Travel past Sea Point and Camps Bay, past the famous beaches of Clifton and Llandudno towards Hout Bay. Drive along the Atlantic Seaboard. Pass through Noordhoek and Scarborough. Later you will take to the Cape of Good Hope Nature Reserve. Enjoy the funicular ride aboard the "Flying Dutchman" and enjoy the unforgettable spectacular views. Later get the photo opportunity to take some pictures at the second southern most tip of the African continent. From here you will drive along the Indian Ocean coastline, where you can visit the beautiful Boulders Beach, and have the option to sit among the famous colony of Jackass Penguins. Thereafter we enjoy a short stop at the naval port of Simon's Town and know about the legend of "Able Seaman Just Nuisance" the Great Dane Dog that was inducted in Royal Navy. Return to the hotel. Overnight at Hotel
Day 4: Cape Town – Grootbos
Meals: Breakfast, Lunch and Dinner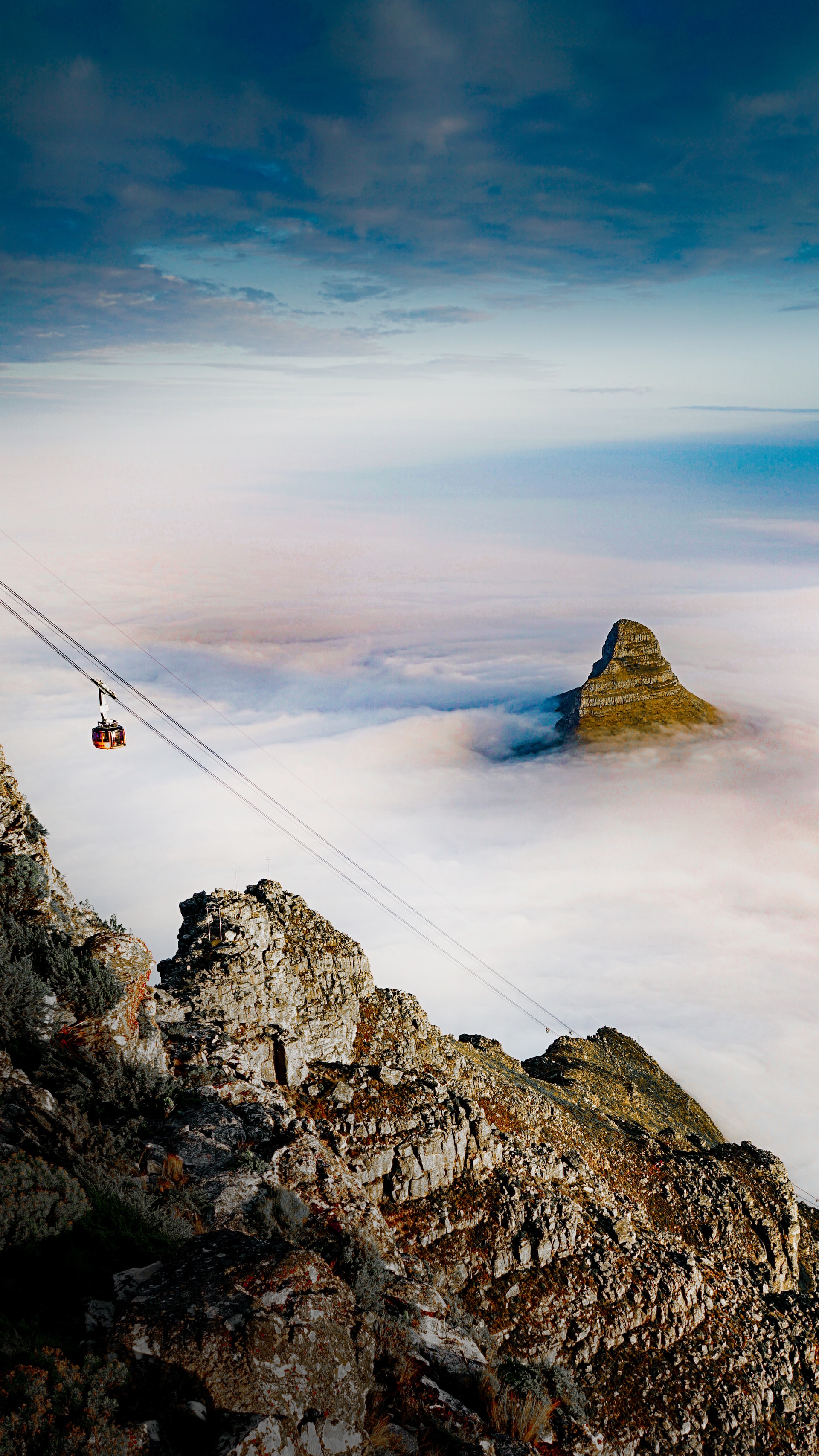 After breakfast transfer to the airport to pick up a self-drive car and drive to Grootbos Nature reserve. Arrive in time for Lunch.
In the afternoon enjoy some of the following activities: 
Horse Riding (weight limit is 90 KG), Guided Walks, Nature, Marine and coastal Drives and walks including the walker bay nature reserve combined with Land based whale watching, Bird watching.Overnight at Hotel
Meal: Breakfast          
After breakfast you self-drive to Knysna. Arrive and go on a cruise on the vast Knysna Lagoon. 
Enjoy an amazing view of the imposing sandstone 'Heads' which guard the sea entrance to Knysna's huge tidal lagoon, and the forests, marshes and pristine beaches surrounding it. 
Evening you check in at the hotel in Knysna. Overnight at Hotel
Day 06: Knysna – Oudtshoorn - Knysna         
Meal: Breakfast          
After breakfast you self-drive to Oudtshoorn. It is known as the 'Feather Capital of the World' thanks to its huge ostrich industry.
On way you will visit a crocodile Park where you have opportunity to take pictures with Cheetah. In Oudtshoorn you go underground to marvel at the icy formations in the Cango Caves, regarded as one of South Africa's most spectacular natural wonders. Evening you return to hotel in Knysna. Overnight at Hotel
Meals: Breakfast, Lunch and Dinner
After breakfast you self-drive to Shamwari Game Reserve. Arrive and enjoy lunch and then leave for an afternoon game drive (lunch and game drive is time permitting). Overnight at Hotel
Meals: Breakfast, Lunch and Dinner 
Enjoy a morning and afternoon Game drives. Overnight at Hotel
Day 9: Shamwari - Port Elizabeth - Sun City          
Meal: Breakfast          
After breakfast drive to Port Elizabeth airport and drop off the self-drive vehicle and board a flight to Joburg. Arrive and transfer to Sun City. 
The Sun City complex is surrounded by two championship golf courses, numerous swimming pools and a huge man-made lake offering various water sports. Optional activities include Hot Air Ballooning. Enjoy lunch at the Raj Indian Restaurant (own account). Then you could relax at the Valley of the Waves, or take a walk through the gardens of the Lost City. This magical city knows no limits - you have the chance to win a fortune at the Casino and Entertainment Centre, there are lavish extravaganzas and a multitude of restaurants to cater for every taste. Overnight at Hotel.
Meal: Breakfast         
After breakfast you will enjoy your day at leisure. Overnight at Hotel  
Day 11: Sun City - Johannesburg 
Meal: Breakfast          
After breakfast transfer to Johannesburg. On arrival you leave for a Gold Reef City tour.
Where you will see reconstruction of Johannesburg during the Gold Rush era, built around a mine.  Activities include a Victorian fun fair, miners' houses, brewery, pubs, restaurants and stock exchange.  You can watch molten gold being poured and take a trip down an old mine shaft.  Tribal dancing adds to the fun. After the tour you check in the hotel. Overnight at hotel
Meal: Breakfast        
After breakfast, transfer to OR Tambo International for flight back home with amazing memories. 
---
Places to Visit:
Cape Town: Table Mountain
Well, the name of this key attraction already suggests it -- a flat-topped mountain, overlooking Cape Town. Make sure to hike to the top of the mountain. The climb is a hard task, but the view from up there is spectacular -- all of Cape Town`s radiance can be seen from up there, and the sea breeze will definitely freshen you up.  For the not-so-adventurous type, there is a cable car to the summit.

Cape Town: The Cape Peninsula
If you are an adventurous type of person and you enjoy hiking -- The Cape Peninsula is the best place to go. Within Table Mountain National Park, you will find the Cape Point and the Cape of Good Hope. The unspoiled nature will give you an experience to remember for a lifetime. If you visit this area in spring or early summer, you might see Southern Right Whales. Whatever time of year you visit, make sure you see the colony of 3,000 African penguins at Boulders Beach.

Cape Town: Robben Island
Robben Island is a UNESCO World Heritage Site. It is famous for many things, but mostly for the prison where South Africa`s political prisoners were held during the Apartheid era. At various points in history, the island was also a leper colony, a mental hospital and a defense training base.
Oudtshoorn: The Garden Route
The Garden Route stretches from Mossel Bay (Western Cape) to the Storms River (Eastern Cape). It is a marvelous route to walk through.  First you will probably want to take a peek at the ten nature reserves, then the marine reserves. You can experience the pleasure of seeing over 300 different bird species, coral reefs, dolphins, seals, and many other magnificent creatures. Along the Garden Route there are a couple of bays where whales come to calve from July to December. The best bay to go to is Plettenberg Bay, which is a whale hotspot.

Phalaborwa: The Kruger National Park
The Kruger National Park lies in the Limpopo Province and is the largest reserve in South Africa. This is a place that literally takes your breath away. With such diversity in flora and fauna, no one could remain unimpressed. You can see 336 types of trees, 49 kinds of fish, 34 types of amphibians, 114 different reptiles, 507 species of birds and 147 kinds of mammals. The wild diversity is mixed with some history at archeological sites, like Masorini and Thulamela.

Krugersdorp: The Cradle of Humankind
Just 50km away from Johannesburg, there is a complex of limestone caves. In these caves, scientists have discovered fossils that date back to the birth of humankind. The most famous among the fossils are the skull "Mr. Ples" (which is a 2.1 million-year-old skull) and the skeleton "Little Foot" (which is 3 million-years-old). Our earliest known ancestors evolved from The Cradle of Humankind.
Knysna
Knysna is a town situated in the middle of the Garden Route and it deserves special attention. This is one of South Africa`s true gems. It is a great place to have fun, relax and enjoy great food. The town is a big attraction to artists and people who enjoy water sports. You can spend a day "wave jumping" on a lagoon, then enjoy an incredible sunset. So if you want to relax and have a good time -- this is the place.

Oudtshoorn
Oudtshoorn may seem like an unusual recommendation, since it is considered the Ostrich Capital of South Africa. Yet this is the place to visit if you would like to ride an ostrich or just sample their eggs. There are many hotels that serve ostrich eggs, mainly for breakfast. They are very rich in taste and rather large, compared to other eggs. Ostrich meat is also served in the form of sausages and steaks. And for those who are not very fond of ostriches, you can go cycling since the scenery here is also beautiful.

Durban
Durban is a very friendly place to go. It is the third largest city in South Africa and is famous for its "Golden Mile" -- string of beaches filled with surfers, and also a shark free zone. You can spend the whole day relaxing on the beach and then have a nice meal in a nearby pub. Afterwards, go and check the Marine World Aquarium and you'll have a day worth to remembering.

Gansbaai
It doesn`t matter if you are an adventurous type or not if you want to visit Gansbaai. The beauty of nature will be all around you -- in and out of the water. For example, you can watch the whales from the Cliffs of De Kelders, enjoy the white sands of Pearly Beach or take a walk in the ancient milkwood forests. If you are looking for a thrill, you can dive with the great White Sharks.
---
Pricing may vary from time to time. Please consult us over Whatsapp for latest offer.